Threat N Ink Issue #7 - Kreature Kompendium
$

10.00
On sale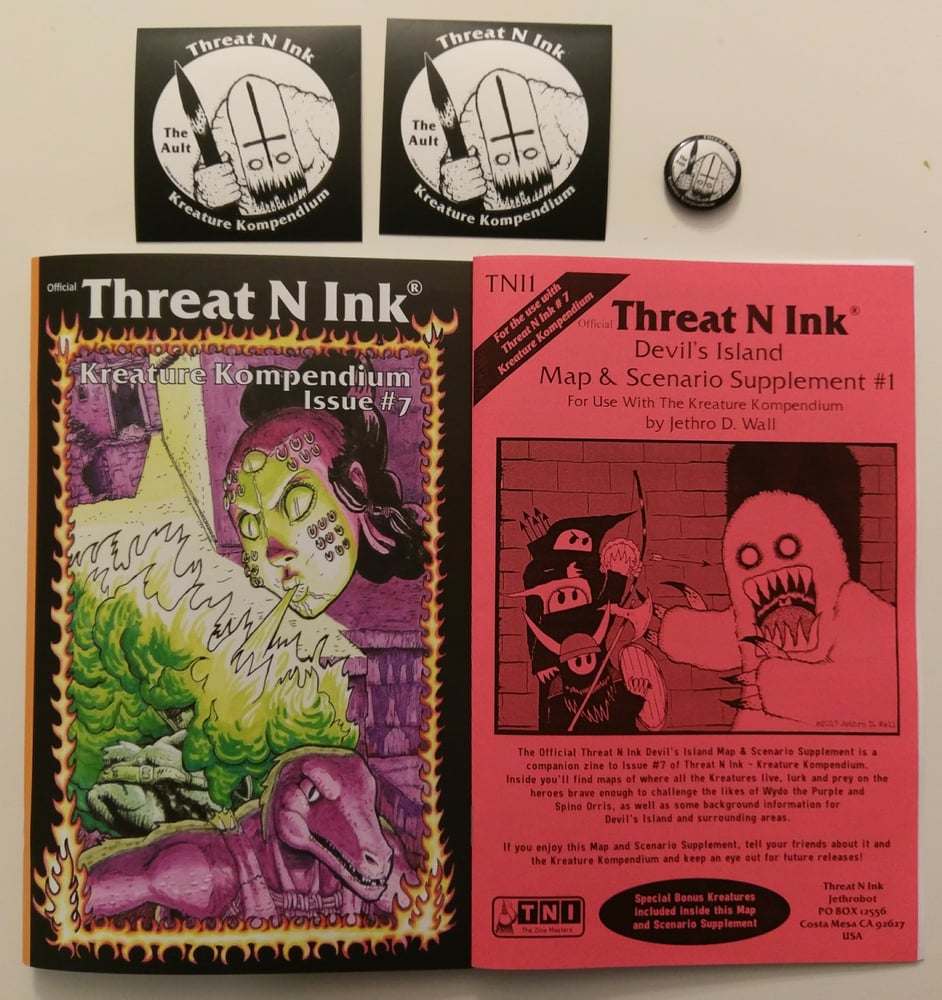 Back in stock!
Threat N Ink Issue 7 is an 2 zine set, over 84 page zine of Monster Manual worship. 27 artists and nearly 70 monsters fill the pages of this art zine meets RPG zine. Full color cover, with 84 black and white pages of art inside. Each issue comes with two stickers and a random colored button PLUS a 20 page Map and Scenario Supplement zine describing areas of the island where all these kreatures reside + 3 new kreatures! WOW! Over 100 pages of zine goodness for only $11? You can't go wrong.
Zine rating is PG-13 for brief cartoon nudity, a few curse words, a few mentions of drugs and of course fantasy violence and evil.
We are on our second printing of 100! What's different? Not much, just some minor corrections of grammar, mis-spellings and other nonsense. It's basically the same zine, hand numbered for ridiculous collecting purposes.
Note -International Shipping sucks - I am very sorry about that, but unfortunately there is just no way around it. To make up for it I will always try to throw in something extra for international orders, like a button or sticker.